A chance to visit one of the great bands from Lidköping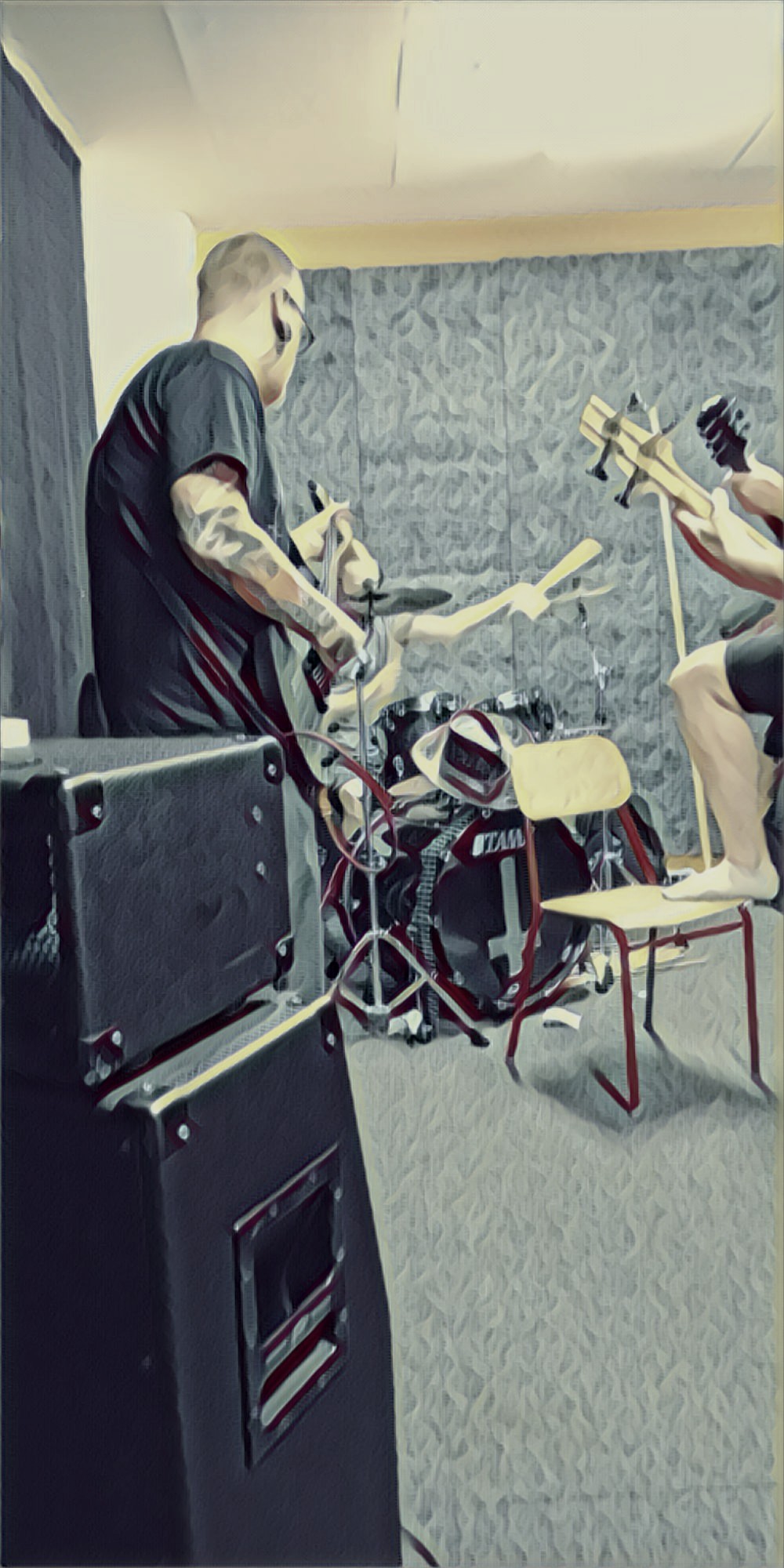 I had been talking back and forth with Damien online and we finally settled on meeting up so that I could get my hands on a cassette from Envig, the band that he plays in.
And I've known some of the guys for a considerable amount of time, I mean, Fred Larsson used to play drums in Visio Mortis and I know that dude since way back… same goes for Josef Blad who plays guitar in the band.
I did my work hours and after that me and Margarida decided to go there, the only new faces was the bass player and his girlfriend, they seemed nice!
They played parts of their set and it was absolutely fantastic. Sorry for interrupting guys!
I ended up buying their debut record both on vinyl and limited edition cassette before leaving.
If you happen to stumble upon this as a fan of HM-2 infused old school death metal with some punk influences like Bolthrower this band will absolutely not dissappoint!
Thank you for your time guys!
---
Links: